This year we also thought about ski mountaineers, for whom we prepared a great ski mountaineering route and a lesson with trained instructors
NOW you can sign up for a group lesson with trained instructors and try our new KOOPERATIVA SKIALP route. Both beginners and experienced skiers will enjoy the lessons and the route. In good weather, everyone will have a great view of the unique surroundings of Ještěd.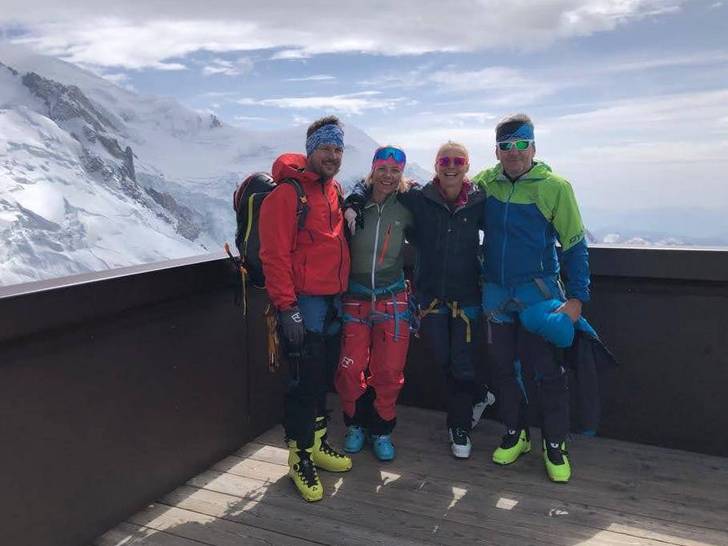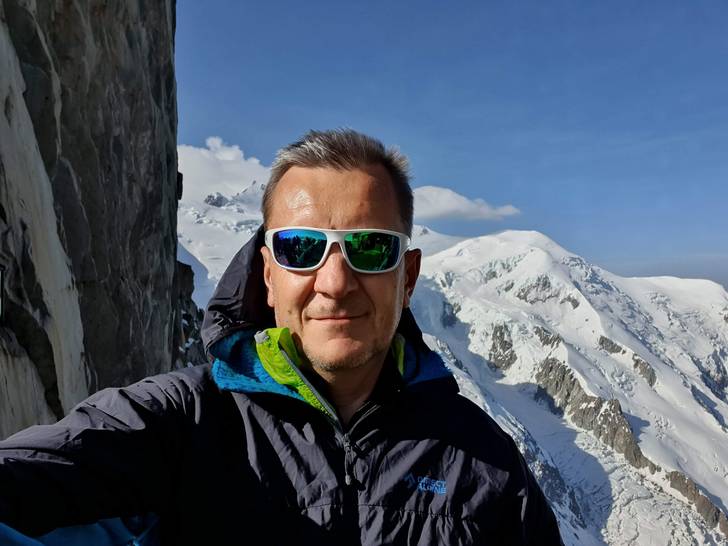 Our skialp courses are designed especially for beginners and can also be a suitable gift or teambuilding activity. The courses are conducted under the auspices of Honza Lesák, a certified instructor, together with his colleagues who are also certified instructors.

Honza Lesák is a patriot of Jested, ski coach, ski mountaineering instructor, world champion and world speed record holder on skitandem. If you want to try another dimension of spending your free time in the mountains and maybe find a hobby for life, then this is the opportunity for you. If you don't have your own equipment, we can arrange this for individuals and groups.
+420 777 807 075
---
| | |
| --- | --- |
| VŠEDNÍ DEN (16:00 - 19:00) | |
| 1 osoba | 2 900 Kč |
| 2 osoby | 4 500 Kč |
| 3 osoby | 5 500 Kč |
| 4 osoby | 7 000 Kč |
| 5 osob | 8 500 Kč |
| | |
| --- | --- |
| VÍKEND (11:00 - 16:00) | |
| 1 osoba | 3 999 Kč |
| 2 osoby | 6 900 Kč |
| 3 osoby | 7 800 Kč |
| 4 osoby | 9 000 Kč |
| 5 osob | 10 000 Kč |
They say that you have to find the best for yourself. If you are looking for a new experience, a new hobby, then a skialp course at our ski resort Ještěd could be just for you. Have you already seen every ski resort, squeezed in queues at the parking lot or at the refreshments? Are you tired of counting how many times you have already skied down your favourite slope and how many more times you will do it? Skialp is peace, your own way, mostly amazing mornings, being with yourself. A place where maybe no one has ever gone or ridden before. Try out the skialp adventure and learn the basics in a relaxed group with experienced guides at our ski resort Ještěd, for example within our KOOPERATIVA SKIALP route, or simply find your own.
ROUTE "to Černý vrch" (2a):

parking lot P1, Beranova cesta, downhill to the Skalka ski slope, along the old Liberecká street to Wenceslas Square, along Vodárenská street via Slalomák to the bridges, up the Parachutes, traverse to the top of Černý vrch
Length of ascent: 3.2 km
Climb elevation: 410 m
Maximum altitude point: 920 m.a.s.l.
easy hike, beautiful views, easy descent.
---
What will you learn in our course?
You will learn about the equipment (skis, belts, bindings, boots, poles, helmet), setting up the bindings, planning and familiarizing yourself with the route according to the snow conditions, wishes and performance of the client.

The basics of moving up and down on alpine skis.

Throughout the route we will gradually open up each topic so that we keep you at operating temperature while you learn as much as possible about ski mountaineering as a whole.

Familiarise yourself with other equipment - the holy trinity for moving in avalanche terrain (shovel, probe, finder), scouts, tools, first aid kit, spare clothing, drink, food.

Route planning, estimation of movement time taking into account weather, distance and elevation.