Clarion Grandhotel Zlatý Lev****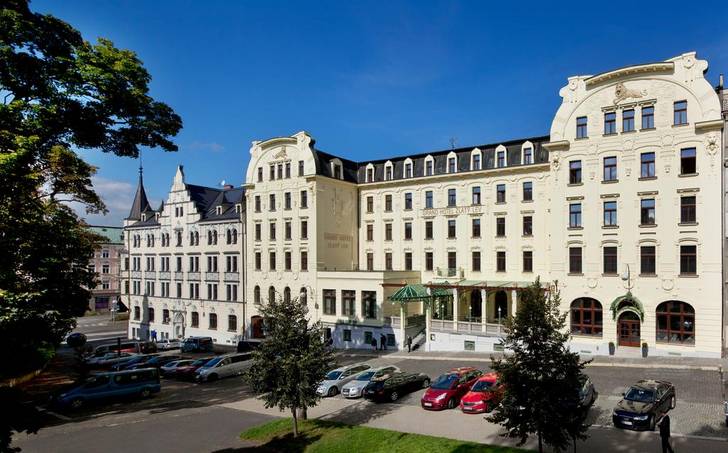 Clarion Grandhotel Zlatý Lev**** in Liberec will captivate you with its Art Nouveau beauty, friendly staff and quality of service. If you want to have everything close to the hotel, you have made the right choice. The historic centre of Liberec is just around the corner, there is a small park opposite the hotel, Jested is in sight and the Jizera Mountains are within easy reach.
Choose your room, take some time to relax in the hotel's wellness area, plan your evening in the modern Czech pub Na Růžku with honest cuisine. You can sit not only in the pub, but also in the newly opened garden. Enjoy grilled delicacies, ice cream on tap or great beer. Always keep up to date with the menu on our Facebook and Instagram profiles. Here you will find everything you need during your stay in Liberec.
For your important event, use one of the three lounges or the large hall for 440 guests. We have the experience to make the organisation and preparations easier and everything will run smoothly.
Contact
reservations.ghzl@clarion⁠⁠⁠⁠-⁠⁠⁠⁠hotels.cz / tel.: +420 485 256 794