About the resort
The Ještěd Ski Resort offers "MOUNTAINS AROUND THE CORNER" accessible via tram from the centre of Liberec or an hour-long car trip from Prague.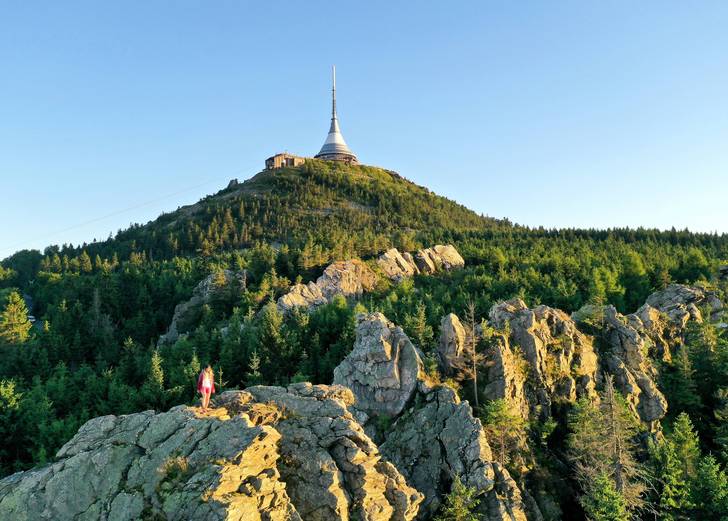 A trip on the chairlift, Fun Zone for children, adventure trails, off-road tricycles and lots of fun. All this awaits you at Ještěd in the summer season!
Do you prefer to spend your free time actively? Don't miss the three new sightseeing trails in the form of a mobile game, the popular bike park, off-road tricycling on a marked route or scooter riding on one of the many trails. In addition, you can enjoy a scenic chairlift ride that will take you to the Jested Ridge, where several hiking and cycling trails start. From Liberec you can reach the cable car in a few minutes by tram from Prague in an hour.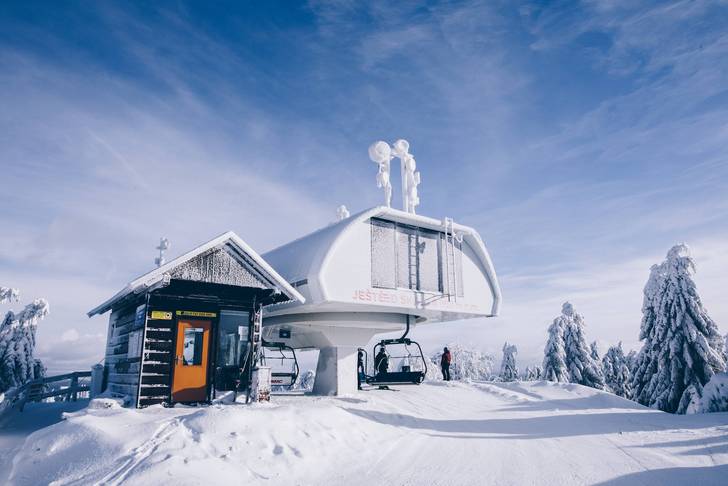 The resort offers 10.5 km of slopes of all difficulty levels, 2 four-seat and 1 two-seat chairlifts, 5 lifts, a new professional ski school with an extended children's learning zone, Sporten ski rental and ski service. The biggest novelty is the Nová Skalka ski slope, designed for the best sports experiences. The over 1.5 km long and 45 m wide downhill slope with offers plenty of space for beginning skiers and families with children as well as for sports carving enthusiasts. The gastronomy has also been modernized in the form of a new après-ski bar at the end of the Nová Skalka ski slope, and renovated have been the self-service restaurant Můstek (by the Černý vrch cableway) and several kiosks on the slopes. Hotel Můstek near the ski jumping area with 38 beds offers skiing "from the room directly to the cable car".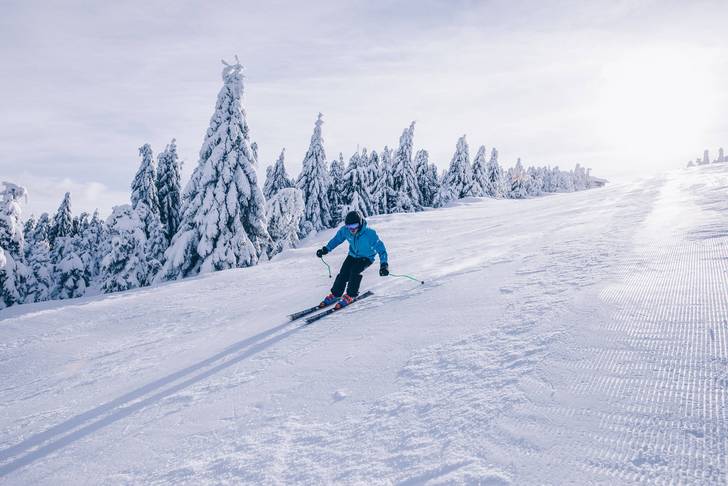 The Ještěd Ski Resort, located at an altitude of 540-1000 m above sea level, is the most accessible resort in the Czech Republic. Visitors can comfortably park in the large-capacity central car park P1 or at Bucharka at P2 and near the ski jumping area at P3 (so-called TV route). For a more convenient and faster check-in, a new multifunctional building with ticket offices, information centre, ski rental and ski school, is available next to the central car park P1.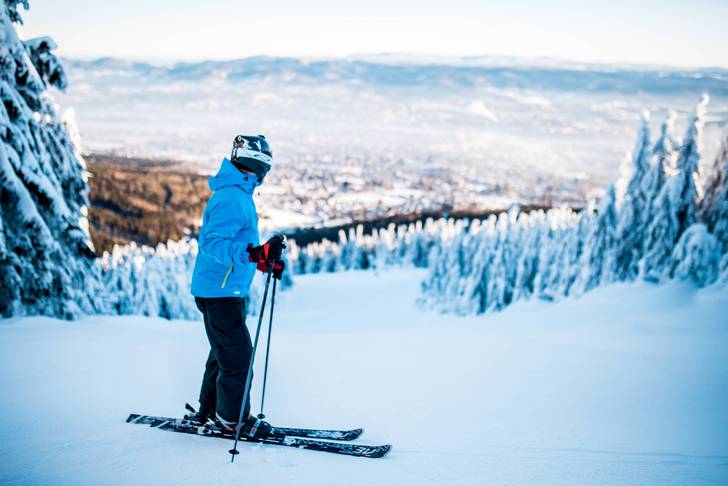 Skiing on Ještěd used to have two different faces: The more difficult northern face, whose steep slopes, including the famous black Slalomák, look over Liberec, while the sun-drenched southern face slopes of Pláně offers easier routes. Starting from season 2020/21, however, the layout of the northern side of the Ski Resort has completely changed, the Nová Skalka ski slope sets the face for new modern skiing at Ještěd. And starting from season 2021/22, state-of-the-art artificial lighting has been built for the TOP evening skiing experience. Kubík's FUN PARK with complete facilities for small children is ready for beginners.