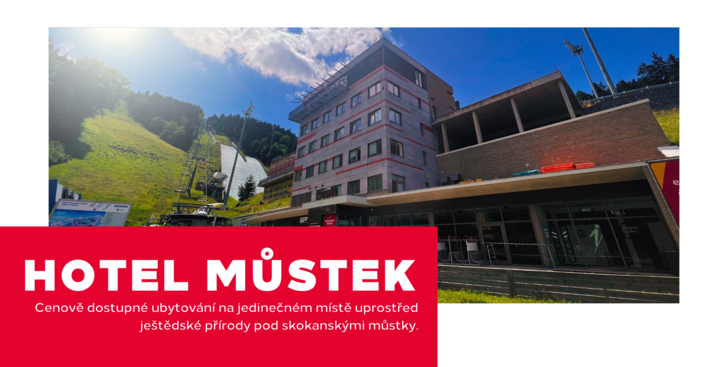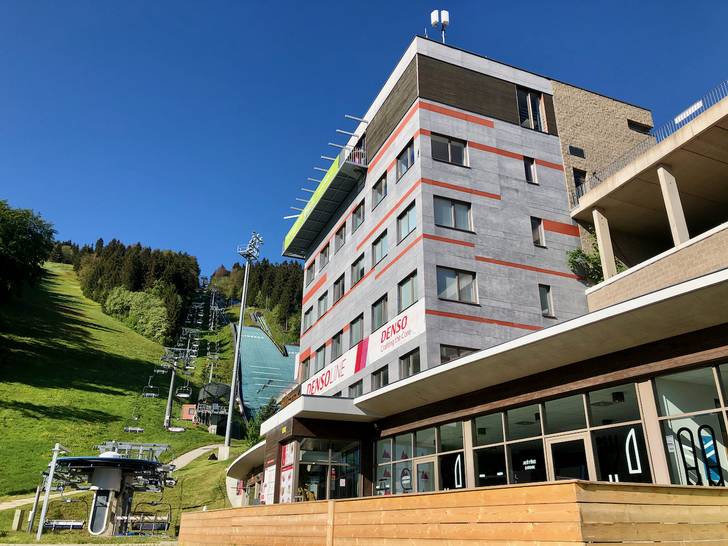 Sport Hotel MŮSTEK right next to the chairlift to Černý vrch is ready to host you in rooms fro 3 or 4 persons. You will enjoy wonderful panoramas onto city of Liberec or Slalomák slope. This hotel is situated just next to the ski jump landing area, you can use free parking by the hotel.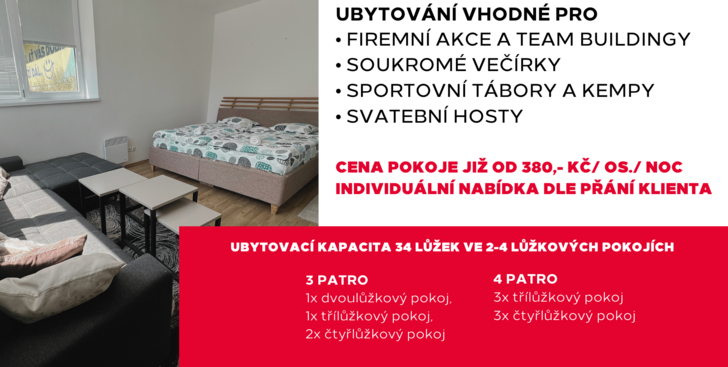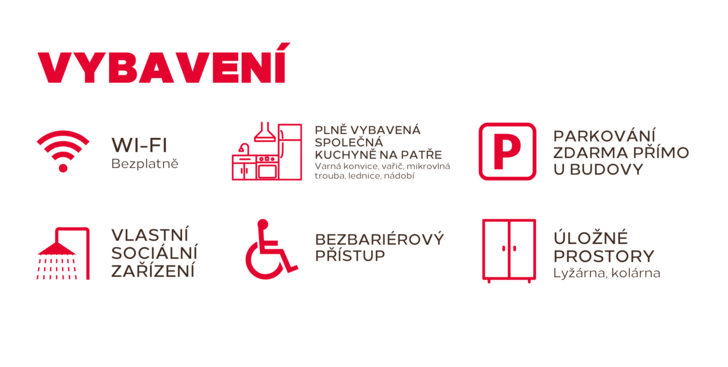 Ceník
Platný od 1. 4. 2023
*(2) - dva dospělý
*(2+1) - dva dospělý a jedno dítě
*(2+2) - dva dospělý a dvě děti
Ještěd Ski resort - the right place for active leisure, suitable for individual athletes, organized groups and families with children. Come to us by tram from the center of Liberec or by car from Prague in just an hour's drive
entance barrier into the area is situated next to the Bucharka reservoir (on the main road between Liberec and the Ještěd tower)

from here, call the reception on +420 770 175 077, the staff will release the barrier

continue along the lower station of the chairlift up towards the ski jumping area
go around the building and drive to the parking lot at the Hotel Můstek on the jumper of the ski jumps
if necessary, do not hesitate to contact our reception
In 2009, the World Championships in classic skiing took place in Liberec and included competitions in ski jumping on the Ještěd bridges. In the past, continental and world cups also took place in Ještěd. The Czech Championships are held here regularly, all in cooperation with the Skiers' Association of the Czech Republic. Since 2019, the complex has also hosted the Red Bull 400 adrenaline race and other sporting events. Summer trainings and competitions of all levels also take place on the ski jumps. Read more about the history of the ski jumping area here.